About Jaro Design
Studio, Strathaven
Meet Janet Cathro and Lynzi Turnbull…
Established in 1989, Jaro Design has always been a family business.
It has been owned and run by 
Janet Cathro
 since it opened with the help of her father and mother before they sadly passed away. 
Now she works side by side with her eldest daughter, Lynzi.
This family business has put together interior designs for some prestigious developments over the years. From the GPO building apartments in Glasgow's busy city centre to the 5 star luxury lets in Bamburgh.
They're no stranger to collaboration either, they have often worked to together with other businesses to achieve unique designs for bespoke projects. At 
Cameron House Lodges
, Jaro Design worked with a team of contractors each giving their flair to furnishing the lodges.
Jaro Design has amassed a wealth of knowledge and experience in interior design, home decor and gifts. With her trusted team working hand in hand with a diverse range of trusted suppliers, Janet has become known for creating stunning and awe-inspiring complete house transformations, beautiful upholstery, fabulous furniture and incredible lighting.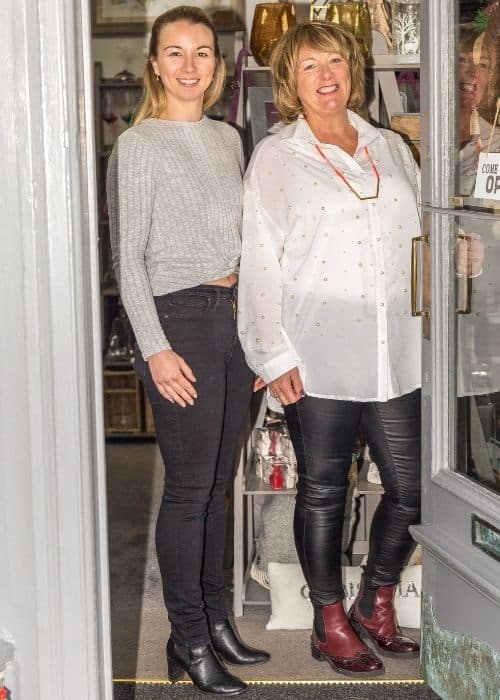 Janet's reputation and talents travel far with private clients inviting her as far up the UK as the Scottish Highlands and Islands and as far down down as Ascot in London. The Jaro Design sparkle has also gone international and Janet has taken her designs as far afield as Spain and Portugal.

As a soft furnishing specialist, Janet's passions for hand craftsmanship shone through in the early days when everything was made personally by her hands. She prides herself on being able to turn her hands to most anything that can be made on a sewing machine.

But Janet doesn't stop there, she's also known for building the wooden frames for pelmets and upholstering them and has been found from time to time drilling and installing the pelmets herself! So, from a complimentary initial consultation right through to full planning and sourcing all your interior design requirements; from lamps to lighting; from wallpaper to art work; and from cushions to knick-knacks. Jaro Design has it all.

Having both been guests at many weddings, one aspect of the big day which failed to excite Janet and Lynzi was the traditional wedding gift list process – it was always a race to buy the good gifts before they were snapped up and you had to resort to handing over money in a card. Janet and Lynzi wanted to change this experience for Lynzi's own wedding and from this success came the desire to help other couples do the same, thus the Wedding Wish List service was born.

They are on a mission to ensure happy couples choose unique gifts that suit their wants and needs and to source items that are treasured instead of left boxed and forgotten in the attic! Instead, their Wedding Wish List service creates a registry of gifts which reflects the personality and style of the couple and allows their wedding guests to be part of a bespoke gifting process.

The Jaro team use their creativity and imagination to put together a tailor-made range of gifts for each couple. Leading the team, Lynzi's attention to detail and excellent customer care skills ensure that couples receive a first class experience preparing for their special day.

"We're different from a traditional gift list which limits you to a particular store or supplier – we want you to have all the things you dream of and we will use our extensive product knowledge, our industry contacts and our imagination to find the products that make your house a home and make your gift wishes a reality.

Our Wish Designers will meet with you personally and create a bespoke gift list which goes beyond the norm – if you can imagine it, we can source it for you! "