Bespoke, stress free gift lists
that are as individual as you are...
Bespoke, stress free gift lists that are as individual as you are...
How Wedding Wish List works
We're not called the next generation of gift lists for nothing. Getting started with us is so easy and you'll love our service, guaranteed!
We offer an independent, personal and tailored gift list service so you will benefit from meeting with us in person. 
With our team, it really is all about you. It's your list, it's your choice. You just don't get that with the other online gift list services.
We can meet you in our shop, meet you at a convenient location or meet you via Zoom. That first consultation is so important and it gets the wheels in motion. 
Wedding Wish List source your gifts based on your wish list design. It's 100% tailored to you!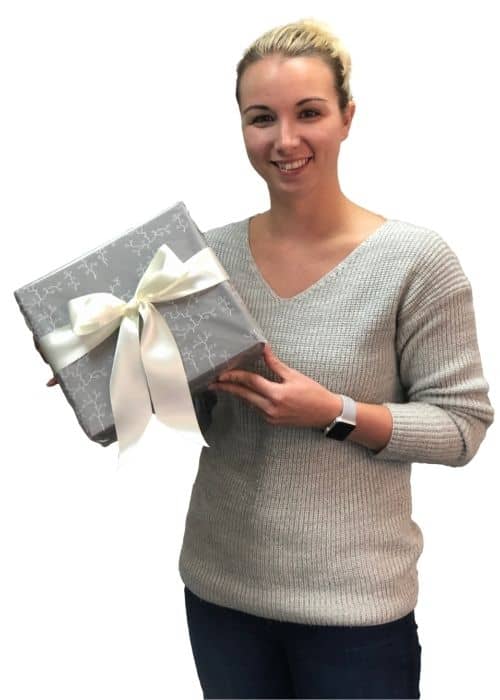 2. Meet with us and start designing your list
Meet face to face with our Wish Designers, create your bespoke Gift List and sit back while your complimentary website is built for you, not by you! After all – who wants the hassle of building their own website when there's a whole wedding to plan?
Don't forget that we can also provide you with your own personalised URL for your wedding website!
3. Share your website and gift list, and get RSVPs
Tell all your friends, family and guests about your website and gift list. It'll be so easy for them to get all the details they need and to buy you a gift that is truly meaningful to you. Don't forget that your website will have an online RSVP form tailored to you so that your guests can easily respond to you invitations.
Check out our example sites:
Your special day has taken place, you're now ready for married bliss! Time to get all your lovely bespoke gifts delivered.
What our couples have to say
Lesley Tamburrini
"Would definitely recommend for anyone looking for a thoughtful and unique gift for someone special."
Laura Newman
"What a wonderful experience working with Lynzi and Janet. A very personal experience tailored to the customer. We have just opened our gifts that the girls helped us choose and they are stylish and high quality. I couldn't recommend these girls enough and will definitely enjoy spending our vouchers."
Lorna Finlay
"Great service thank you. Took the stress out what to buy away, where to buy and I loved that my gift arrived to the happy couple beautifully wrapped complete with a hand written message! Lx"
Meg McLean
"I used Wedding Wish List as a guest at a wedding and found it to be a friendly and efficient service. So easy to use and lovely to know that the bride and groom were receiving a tailored, bespoke and personal choice for their gifts. I know they loved the service and would highly recommend it to friends."
Cara Henderson
"Thank you wedding wish list! Thank you so much for the beautiful groomsmen gifts for our recent wedding. Service was excellent and all items were beautifully gift wrapped! All boys loved their personalised gifts!"