Turn your ideas and dreams into reality and create your amazing space with Jaro Design
Turn your ideas and dreams into reality and create your amazing space with Jaro Design
Helping your house become a home...
Jaro Design offer a truly unique tailored residential interior design service for projects of any size or budget.
Maybe you're about to move or perhaps you're improving or renovating your home. Is your head overflowing with ideas or are you totally overwhelmed and don't know where to start? No matter what stage you are at, we are here to help.
Janet Cathro has amassed a wealth of knowledge and experience in interior design and home decor and with her trusted team working hand in hand with a diverse range of trusted suppliers, she has become known for creating stunning and awe-inspiring complete house transformations, beautiful upholstery, fabulous furniture and incredible lighting.
Janet's reputation and talents travel far with private clients inviting her as far up the UK as the Scottish Highlands and Islands and as far down down as Ascot in London. The Jaro Design sparkle has also gone international and Janet has taken her designs as far afield as Spain and Portugal.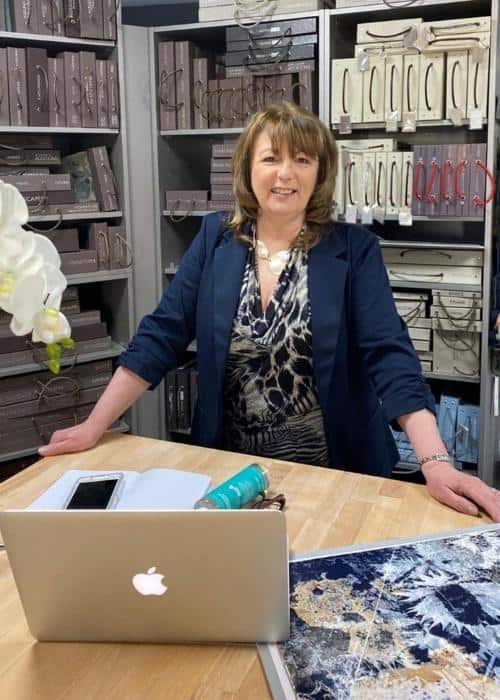 As a soft furnishing specialist, Janet's passions for hand craftsmanship shone through in the early days when everything was made personally with her own hands. She prides herself on being able to turn her hands to most anything that can be made on a sewing machine.
But Janet doesn't stop there, she's also known for building the wooden frames for pelmets and upholstering them and has been found from time to time drilling and installing the pelmets herself!
From a complimentary initial consultation right through to full planning and sourcing all your interior design requirements; from lamps to lighting; from wallpaper to art work; from cushions to knick-knacks. Jaro Design has it all.